SEPARATION | English Translation Book Cover Options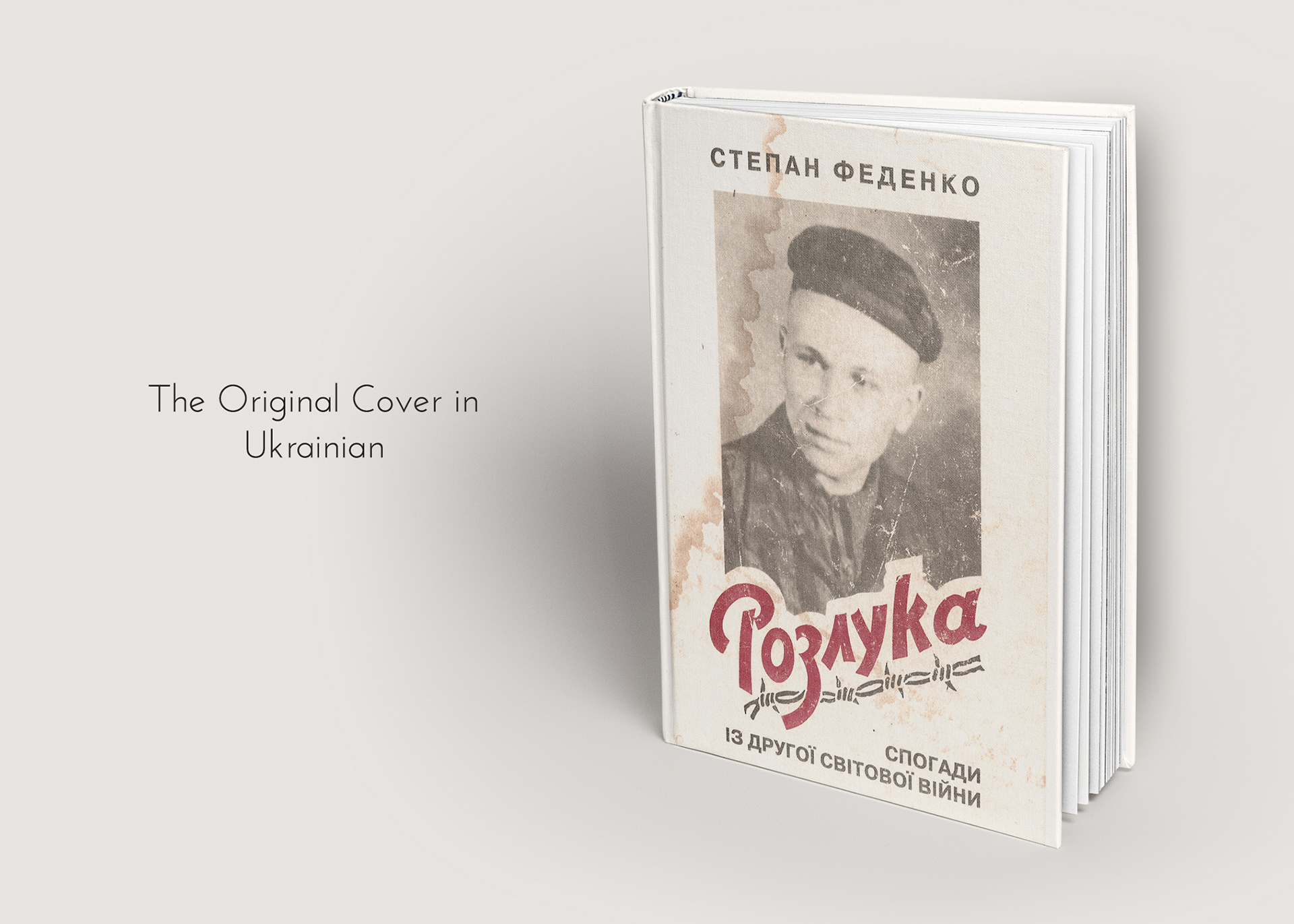 Separation was a best selling survival memoir in Ukraine that has recently been translated into English.
The only requirement for the project was to incorporate the portrait of the author, Stepan Fedenko.  He simply wanted a translated cover that looked exactly like the original.  I gave him several options similar to the original and a few wildly different versions.  My favorites are shown below.
Below was a concept from the first round of designs.  The translator really liked this option, so the variations following were created to incorporate the portrait of the Ukrainian author.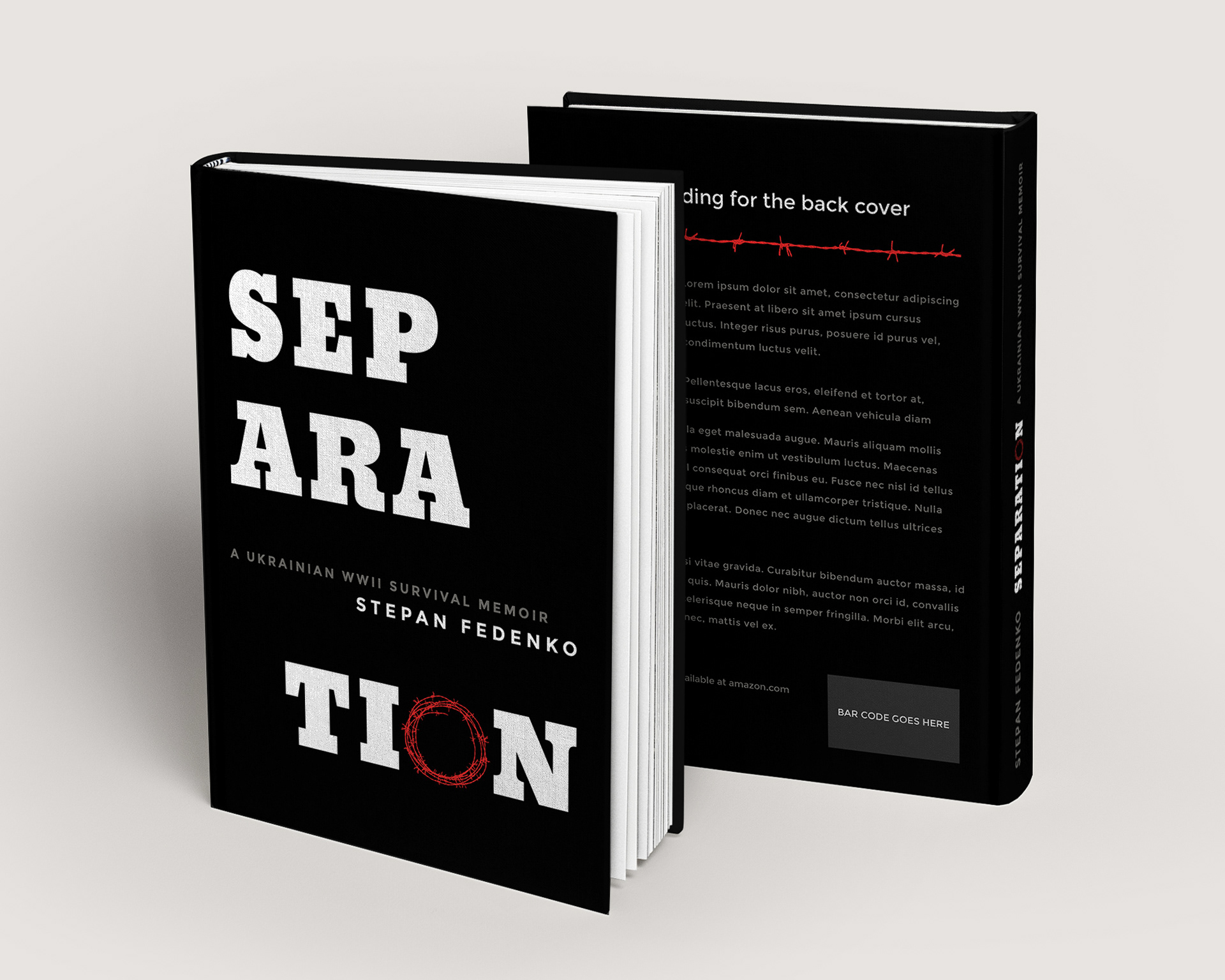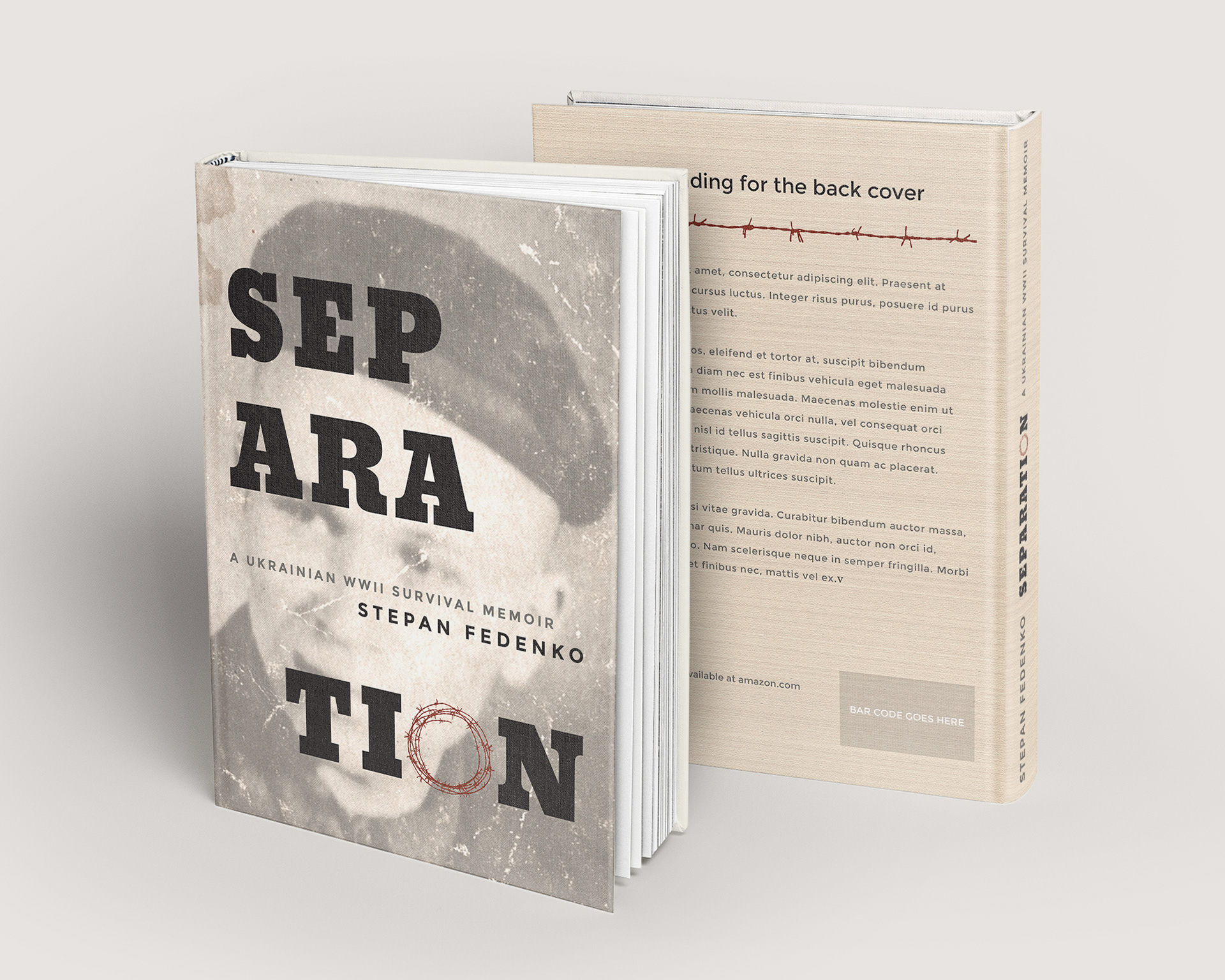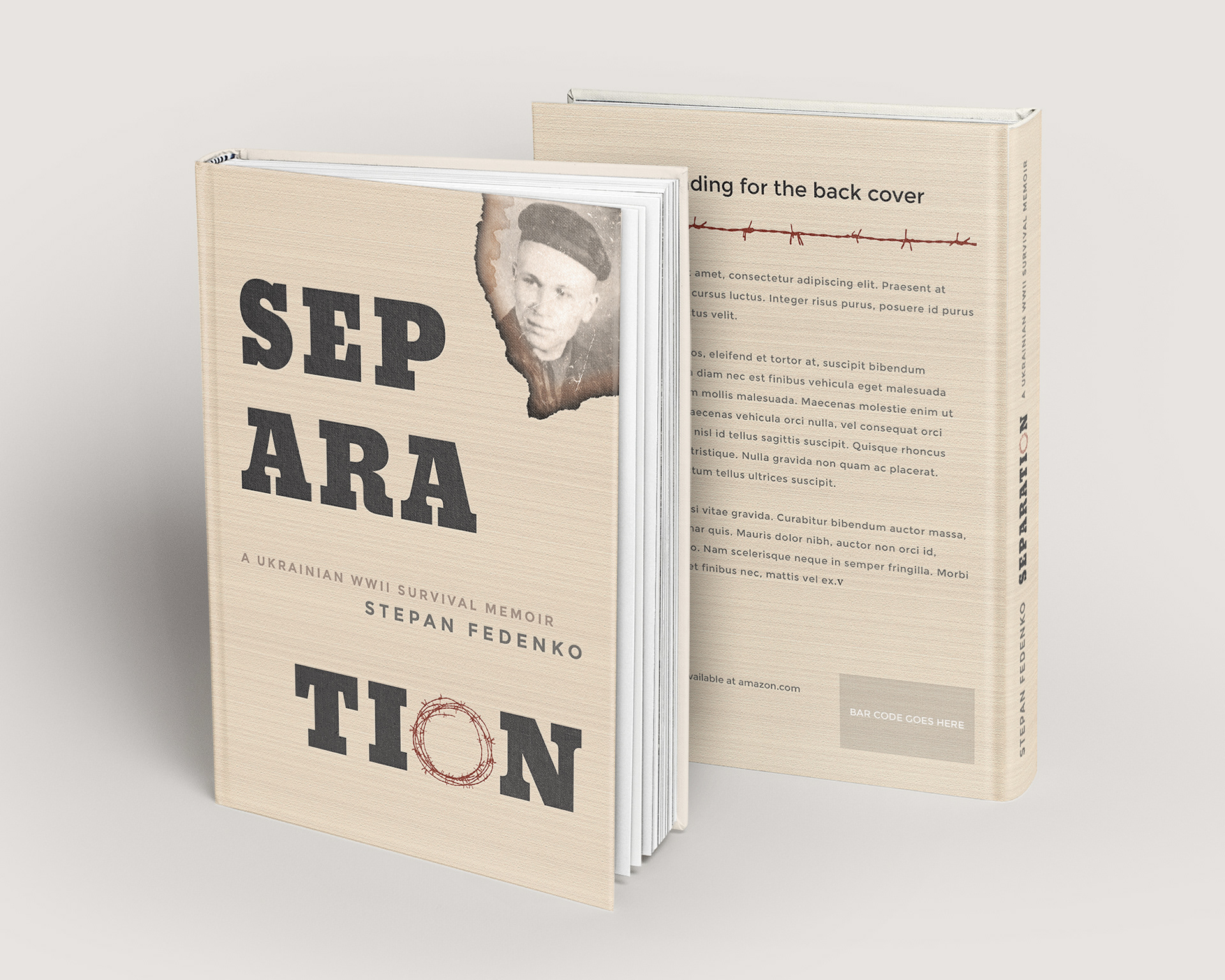 The option below incorporates the flag colors of Ukraine.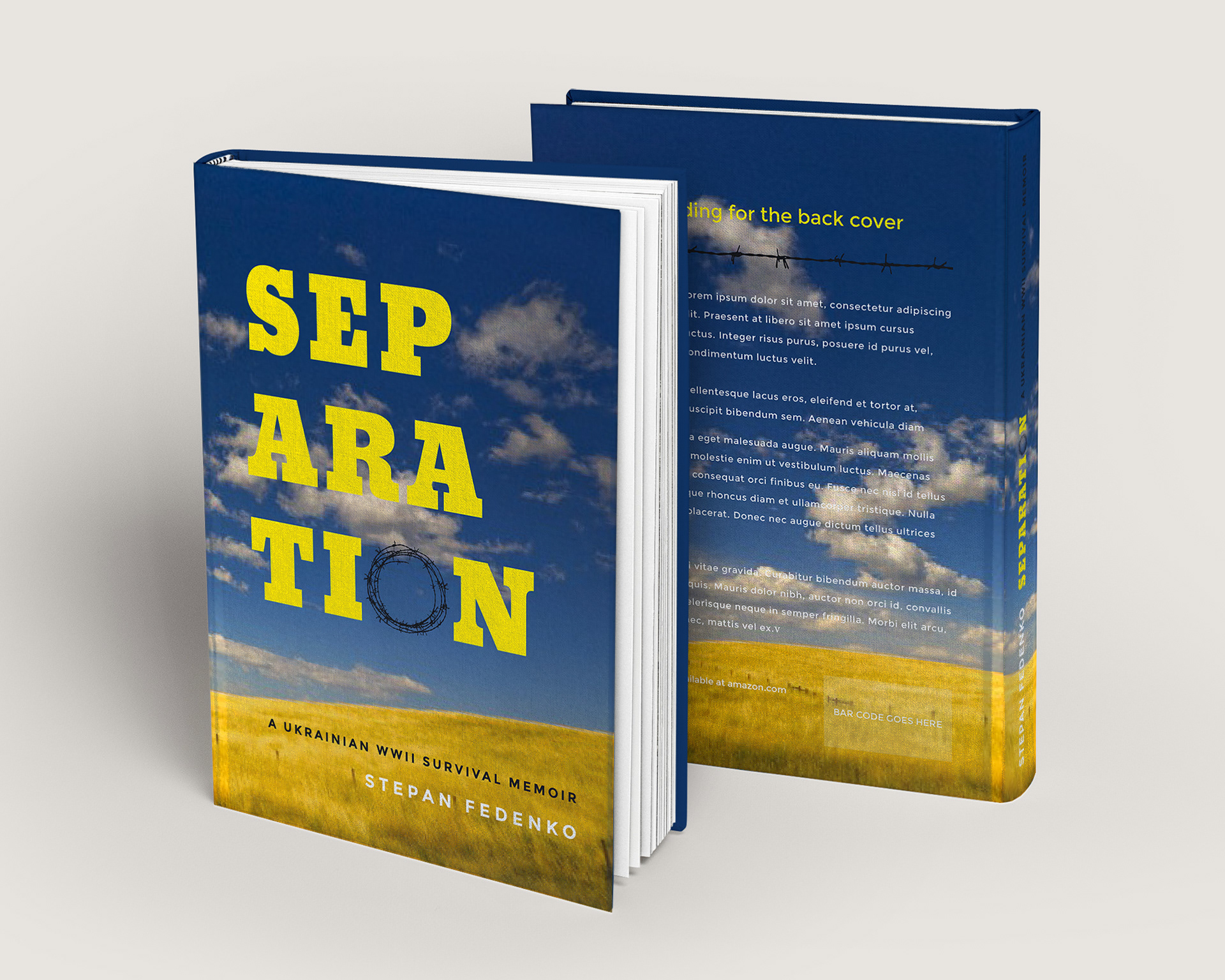 Ultimately the Ukrainian author chose the original cover translated into English.  It's a beautiful cover and reflects Ukrainian culture.  
But of course I hope that in the future, when the translation becomes a bestseller, one of my other designs will see the light of day. :-)